The location of the first Harper's Bazaar Café is Dubai's fashionable 3d Design District, dedicated to promoting and nurturing creativity and talent. Just like the magazine, the café aims to radiate an air of classy, artistic elegance and to become "the" meeting place for local and international visitors.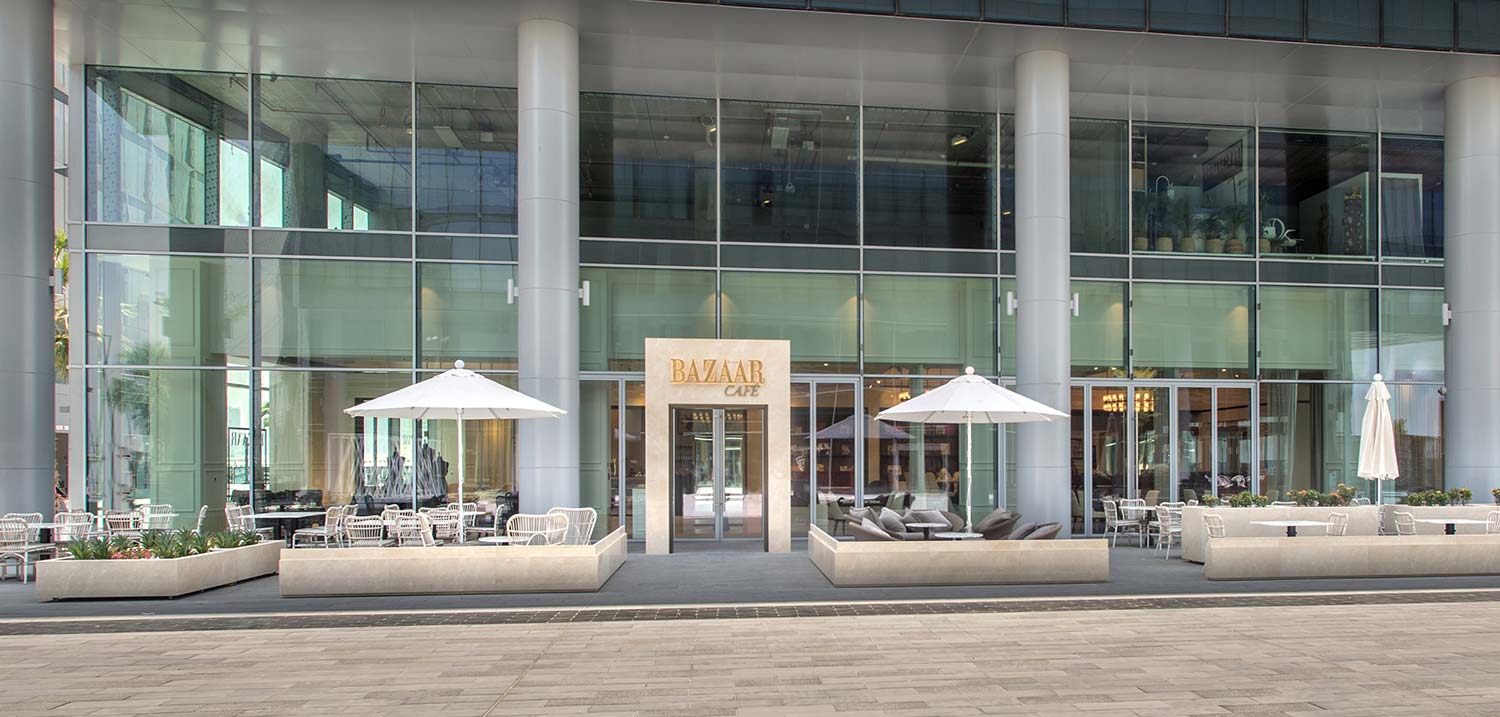 Classic French-inspired details meet contemporary design
The café's architecture is built around a timeless, neutral colour palette with fresh, feminine touches. The solidity of classic marble meets French inspired parquet, while light reflecting floors brighten up the entire space. Timeless, classic accents and graceful seating elements complete the café in style.
›Dubai
›Client Marka
›In collaboration with Atelier Elliott and AofS
›Photography Interior Seeing Things
›Graphic design Design and Practise
›Photography Graphic design Arne Jennard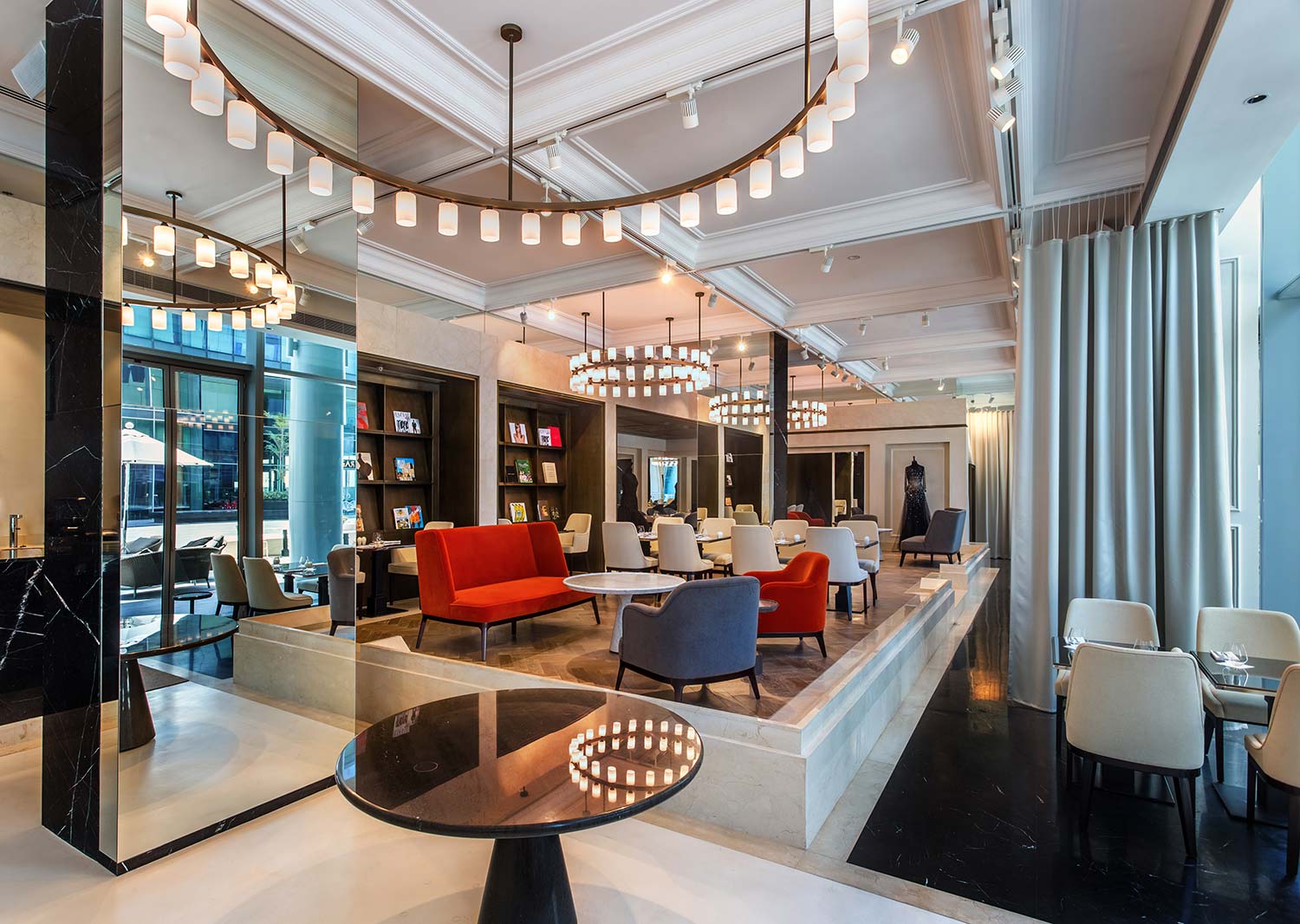 The perfect meeting point for art and design lovers