The LAT chair expresses and defines sentiments of love, connection & support. Whoever said that objects cannot express human emotions?
This chair tells a story, the designer's story yet everyone's story too…for certain feelings, luckily, are universal.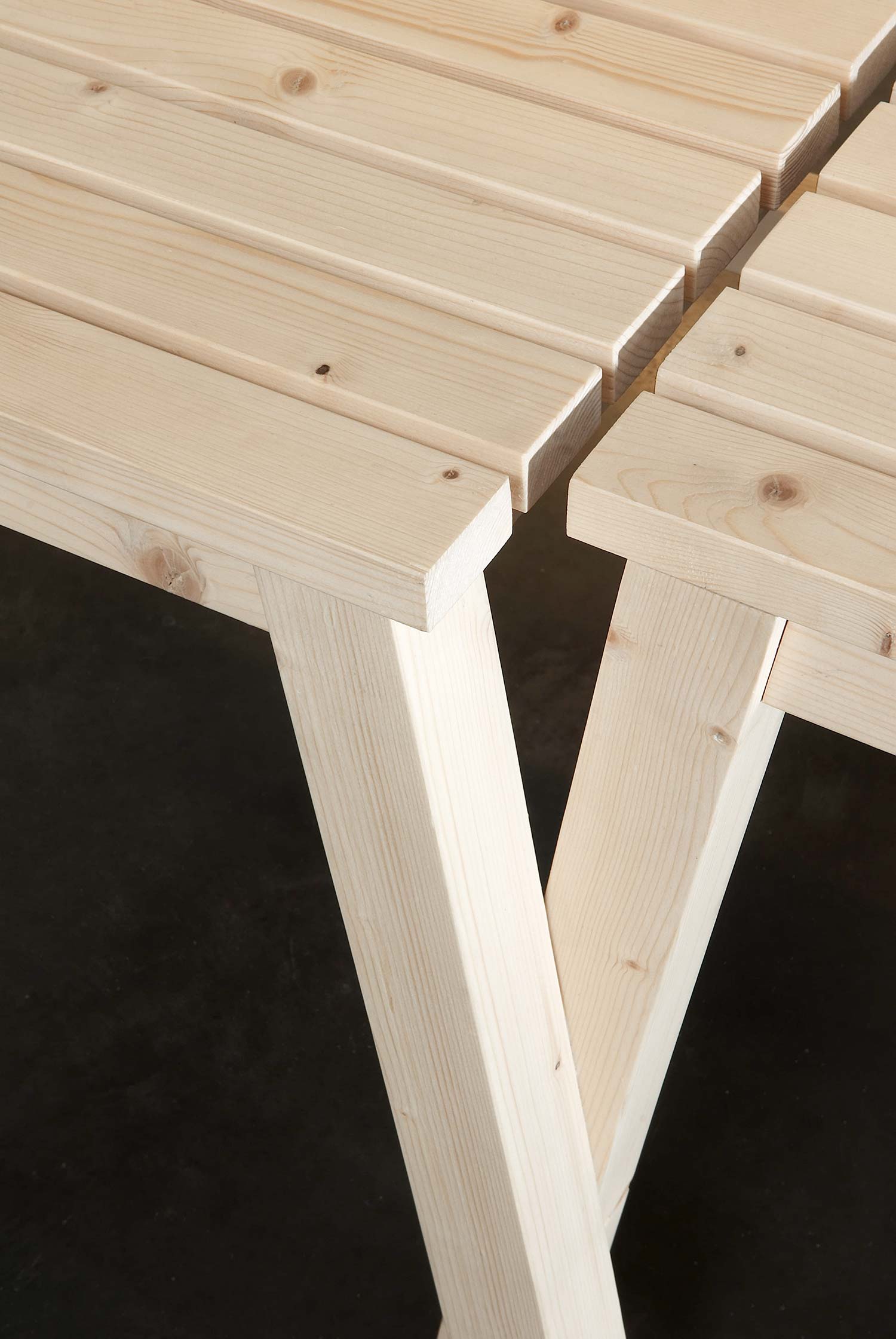 Which couple doesn't cross legs under the table?
With its warm wooden soul, the LAT chair is a creation with a strong emotional component, embodied by one, two or three chairs connecting. They hold on to one another in a sweet, heart-warming attitude, falling into each other with tender honesty and filling a room with silent poetry.
›Photography Isabel Rottiers